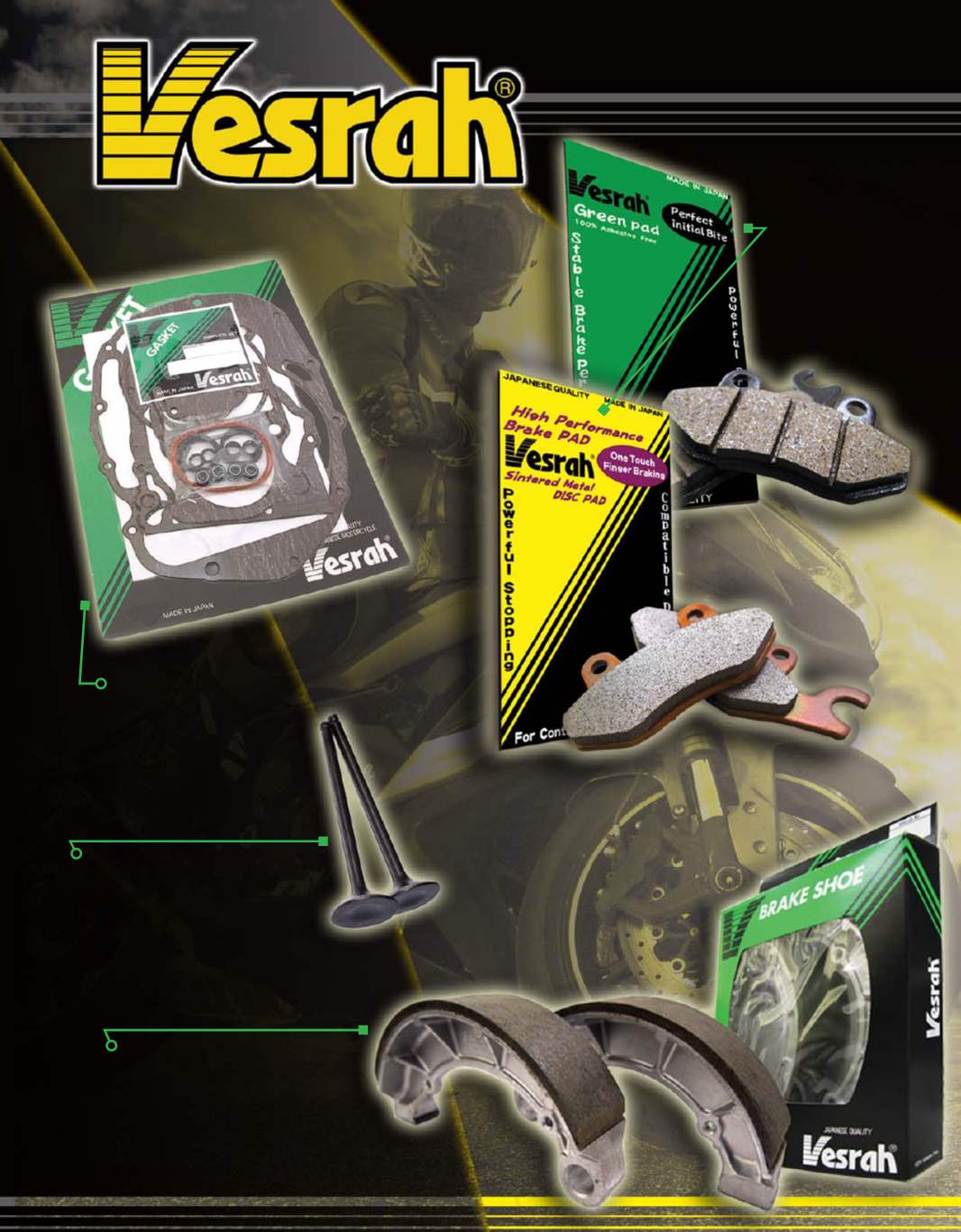 Precision manufactured from
top-quality materials to match
OEM valves exactly.
Precision-cut gaskets utilize
materials that are engineered
temperatures and pressures
material for quicker stops.
Pad consists of 50-60% copper
combined with carbon, ceramic, tin
and abrasives. Pad material is
Slightly more progressive feel at the lever. Metal powder components
exceed 50% of pad material. Excellent initial brake pad bite that
is not as aggressive as the RJL compound. Iron backing plate is
plated with copper to make it a stronger bond with the pad
friction material. Powerful stopping power in wet or dry
conditions. Excellent initial pad bite, lower lever
effort and minimal pad bed-in time required.
Hard brake pad backing plate will not
warp, even under extreme use.
Superior stopping power with
Aramid fiber, ceramic fiber, carbon
fiber and metal (copper and brass
powder) fiber, etc. Soft–mild braking
control, controllable pad
on first braking with safety. Good
initial bite. HH stopping power
pad (Ameca test result). Low